BEHAVIOURAL ANALYSIS 2020   ROYAL AIR FORCE MUSEUM, LONDON, UNITED KINGDOM
Below you will find our provisional programme for Behavioural Analysis 2020. Speakers have been identified to deliver most papers and we anticipate updating this draft programme further by 31 March 2020. 
Day One: Tuesday 6 October

2020
Morning Session
Chairman's Opening Address

 Philip Baum, Managing Director, Green Light Ltd, Editor, Aviation Security International & Visiting Professor, Aviation Security, Coventry University, UK
Welcome to the Royal Air Force Museum
 Barry Smith, Director of Visitor and Commercial Development, Royal Air Force Museum, UK
Keynote: Behavioural Analysis: Behavioural Analysis: a security perspective 
Behavioural analysis is part and parcel of everyday life. It is a discipline embraced in organisational management, town planning and, extensively, within the healthcare sector. Our focus is on its benefits in safeguarding our society from the variety of threats we face from those with negative intent. The keynote address provides a scene-setter outlining the emotional response of hostiles when planning and preparing a hostile act. As we meet at the Royal Air Force Museum, military tactics would dictate that we only win the battle by understanding the nature of the enemy and by adapting our responses to the battlefield. That battlefield, for delegates, may be civilian crowded places, transportation hubs, tourist attractions and venues.
 Prof Paul Gill, Professor of Security and Crime Science, University College London, UK
Behavioural Analysis: the United Kingdom's perspective 
The United Kingdom government, through various departments – including the Department for Transport, Centre for Protection of the National Infrastructure and the Home Office – has been researching how behavioural analysis can contribute to the security of different environments. It is anticipated that a guidance paper will be published by Her Majesty's Government (prior to the commencement of the conference) outlining what capabilities organisations should have in place and what demands should be made of suppliers. If published by June, the materials will be made available to conference delegates; this presentation will outline the rationale behind the research and highlight some of the most significant elements of it.
Dr Sarah Knight, Principal Senior Psychologist, DSTL, UK
Session Theme: Behavioural Analysis in the Spotlight 
Academic Paper 1:  Non-Verbal Behaviour: a scientific panorama
This overview of the science of non-verbal behaviour will set out the different forms of non-verbal communication and describe the link between non-verbal indicators and the emotional state of the person being observed. It will provide an understanding of what we can really identify in people's non-verbal communication and set out what science knows about the link between non-verbal behaviours and the security threat a person might pose.
Pierrich Plusquellec, Professeur, Faculté des Arts et Sciences, Universite de Montreal, Canada
Academic Paper 2: Does Pinocchio's Nose Actually Exist?: distilling myth from fact in the area of deception detection
Much is written about the way in which we can identify somebody trying to deceive us by their expression, but are we identifying the liar or simply a person who may be experiencing stress? Gaze, lip shape and facial touches may be subject to evaluation, but can micro-expressions truly indicate guilt?
Prof. Gordon Wright, Goldsmiths University of London, UK
Session Theme: Industry Experience
Behavioural Analysis at the Coalface 
Operational Angle 1: Community Protection
 Stephen Carr, Safer Communities Programme Manager, Welsh Government, UK
Operational Angle 2: Sports Stadia
Speaker Invited
Operational Angle 3: Festival & Events Industry 
Speaker Invited
Panel Q&A 
Session Theme: Unpredictability & Differentiation
Operational Angle 4:  Towards Unpredictability in Airport Screening: should we all be treated the same?
With the prospect of increasing passenger numbers, higher global uncertainty, and decreasing ticket prices, airport security is facing the challenge of being effective, efficient, and not having a negative impact on passengers' enjoyment of their journey. Recently, the concept of unpredictability, originating in the social sciences, has been discussed as an approach for airport security. The assumption is that by being less predictable about where, how and what type of security measures are applied, security is improved. Behaviour detection can be applied using an unpredictable approach, however, operational challenges can arise. This talk will provide an insight into the deployment and evaluation of behaviour detection at the airport from an operational as well as from a scientific perspective. Conference delegates will learn about different approaches as to how to measure effectiveness of behaviour detection and possible counter-strategies that perpetrators could utilise. Implications for practice and future research will also be discussed.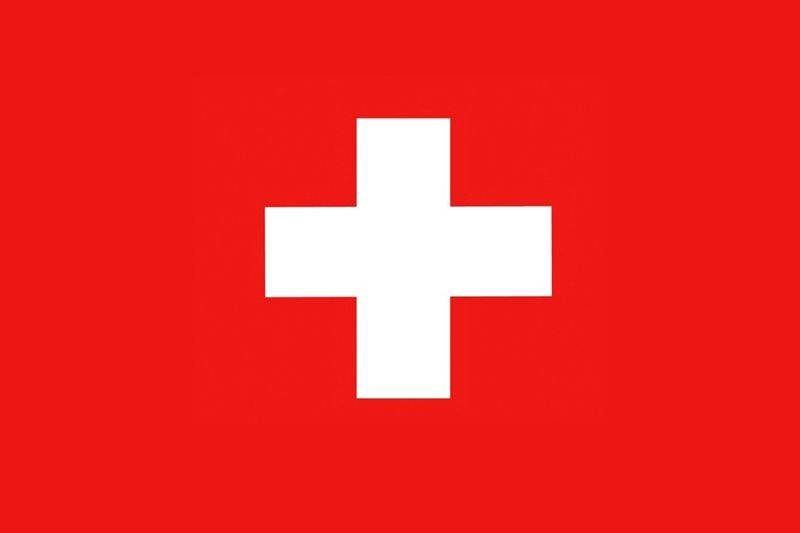 Dr. Signe Maria Ghelfi, Head of Research & Development, Zurich State Police
Academic Paper 3: The Halo Effect: good looking people and women are innocent! 
Whilst many critics of behavioural analysis argue that screeners are likely to racially profile, is that the only way in which bias and stereotyping impacts effective security decision-making? The 'halo effect' – where good looking people are deemed to be innocent – could be an even greater concern. So, to what extent does an offender's appearance, or for that matter, their sex, effect the likelihood of their being interdicted?
Speaker Invited
Session Theme: Questioning Behavioural Analysis
Question Time
We put behavioural analysis itself in the spotlight and ask a select group of practitioners, security consultants and academics to answer our delegates concerns. Whether it's about procedures, regulations, technologies or responsibilities, conference participants will be encouraged to submit questions upon registration or upon their arrival at the conference venue.
Will Bernhjelm, Security Director, Mall of America, USA
Nina Brooks, Director, Security, Facilitation & IT, Airports Council International (ACI) World, Canada
Louise Jupe, Department of Psychology, University of Portsmouth, UK
Dr Sarah Knight, Principal Senior Psychologist, Defence Science and Technology Laboratory (DSTL), UK
Kenneth Long, CEO, International Association of Behaviour Detection and Analysis, UK
Session Theme: Suicidal Terrorism
Academic Paper 4: Inside the Mind of a Suicide Bomber 
In order to identify a potential suicide bomber, marauding firearms terrorist or lone shooter prepared to die, it is important to consider what their mindset is likely to be like on the day of the attack and en route to their target. What do we know about the mindset of attackers and what behaviours might they exhibit?
Dr. Ilan Diamant, Tel Aviv University, Israel
Security Perspective 1: Suicide Bomber Intervention: when time is not on your side
The ability to respond to a potential suicide bomber in a timely manner demands on the approach of senior management to security. Adopt a tick-box approach and demand that staff continuously report concerns upward through a never-ending chain and one might be able to prevent petty crime and people with mental health issues. Being able to respond to a suicide bomber demands that all engaged in security are able, when the need arises, to take unilateral action. That action requires management buy-in in terms of drafting the requisite operational protocols and countermeasures and supporting staff when they make the decision to act.
Ivor Terret, Founder & General Manager, Enablement Advisors, Israel
Case Study: Mike's Place
Fortunately, very few security guards will ever actually encounter a suicide bomber. Of those that do, even fewer are likely to physically intervene putting their lives on the line in the process. One security guard who did, and who undoubtedly saved the lives of many people enjoying an evening out, presents his account of identifying the suicide bomber who intended targeting Mike's Place bar in Tel Aviv on 30 April 2003.
Avi Tabib, Israel
Day Two: Wednesday 7 October 2020
Morning Session
Session Theme: Technology to the Rescue
Operational Angle 5: Automating Behavioural Analysis: using technology to decrease risk in crowded places 
Whilst aviation has long been the target of terrorist attacks, other modes of transportation and live events are only relatively recently having to consider how to better prevent a mass casualty event. One look at the queues at airports should serve to dissuade other crowded places from adopting an airport-style approach to security, even if the profiling techniques utilised are effective. The answer may lie in technology and automating risk assessment.
Speaker Invited
Product Showcase:  It's the Way That S/He Walks, Talks and Moves 
Many of the automated approaches to behavioural analysis appear to be science fiction, but new products are emerging that can assess negative intent by the way that we move, the way that we walk, our skin temperature and voice patterns. Some of the latest research is presented in a non-commercial manner.
Speaker Invited
Academic Paper 5: Assessing Behaviour in Written Communication
Before their attacks, many perpetrators have published their intentions, justifications, or ideology in writing either via letters, online diaries, forum posts, or manifestos. Hence, detecting risk behaviour signals in written communication has far-reaching implications for preventing violent attacks. This presentation will demonstrate the profile risk assessment tool (PRAT) – a tool that can be used to analyse and assess the risk in written communication.  PRAT automatically identifies psychological and other relevant variables in written communication based on linguistic indicators. More specifically, it applies the latest techniques in text analysis to extract a profile of the author based on risk-behaviour-related indicators which previous research has shown to be significant predictors of violence.
Dr. Lisa Kaati, Swedish Defence Research Agency & Nazar Akrami, Uppsala University, Sweden
Session Theme: Insider Threat Detection 
Security Perspective 2: Holistic Insider Threat Management 
In the current threat environment, external threats against organisations now blend with threats from insiders committing acts of data theft for (commercial and state) espionage. This requires new steps for organisations as a whole, not just cyber and physical security. What can you as an employee do? What should you as an expert do? And how should organisations make a start to holistically tackle these blended threats? This paper will provide insights into the first steps to manage insider risk holistically by giving a framework for insider risk assessments applicable to all organisations.
Elsine van Os, CEO/Founder, Signpost Six, The Netherlands
Academic Paper 6: Linguistic Indicators of Insider Deception  
FACT360 is a software system that deploys `transactional analytics' to detect unusual behaviour across free-text corporate communication channels (email etc.); its key USP is that many of its metrics work `out of the box' in a language-neutral/ language-lite way, making the system particularly well suited for deployment across international spheres of operation (UN, EC, NATO etc). Currently, developers are signalling subtle changes in language use (indicative of changing motivations); unusual patterns in communication behaviours (e.g. identifying high prestige actors, and flagging, say, when they abruptly being communicating with low ranks [and vice versa] etc.) and changes in organisational `silo-isation' (organisational structure). The software is currently being evaluated by several organisations and the [headline] results from these trials will be presented.
Prof. J. Mark Bishop, Director, The Centre for Intelligent Data Analytics, Goldsmiths, University of London, UK
Operational Angle 6: Pakistan's Airport Security Force
Pakistan's Airport Security Force outlines its programme for countering the insider threat.
Afshan Ahmed, AVSEC Supervisor, Airports Security Force Pakistan, Pakistan
Afternoon Session:
Keynote 2: Greenland's Security Dilemmas 
Security is not just an issue for those states which traditionally face the threat of terrorism. Even from a crime prevention perspective, behavioural analysis is not only to protect crowded places. Insider threats and, as we shall see in the next session, mental health are concerns for all communities. Greenland, despite its relative isolation and only having a population of 55,000, is not immune from security challenges, many of which can be addressed by the implementation of behavioural analysis. As baseline expectations are much easier to quantify is smaller communities, it's an ideal environment to trust humans more than machines.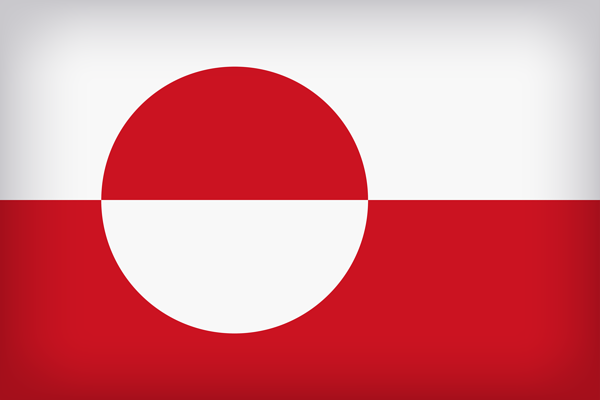 Vittus Qujaukitsoq, Minister of Finance & Nordic Cooperation, Government of Greenland
Session Theme: Mental Health in the Crosshairs 
Academic Paper 7: Jumpers: identifying those with suicidal intent
High profile tourist attractions, monuments, railways, shopping centres, airports and indeed anywhere with a balcony, bridge, platform or accessible rooftop will testify to the tragic frequency with which people attempt to take their own lives in very public acts of desperation. To what extent can we identify those with suicidal intent by their behaviours and, even if we do, what steps can an untrained negotiator take to prevent them from acting on their intentions?
Dr. Daniel J. Reidenberg, PsyD, General Secretary, International Association for Suicide Prevention, USA
Security Perspective 3: Stalkers: behavioural indicators of the fixated
Sports stadia, concert venues, red carpet event theatres, pageants, political rallies and all locations which attract celebrity visitors, politicians and performers have to protect themselves not only from the actions of those who wish to enter unticketed, but from those individuals who have the right of entry but who have negative intent due to excessive adulation for an individual or, worse still, a desire to target somebody in particular. What are the indicators of those with a fixated interest in an individual?
Totti Karpela, Peace of Mind Threat Management, Finland
Operational Angle 7: Upskirting: non-consensual lingerie models 
Sexually deviant behaviour is a major concern for all crowded places. Frotteurs are active on mass transportation networks around the world. Another deviant behaviour, only recently criminalised in the UK, is that of upskirt photography where individuals, primarily men, attempt to use their mobile phones or cameras to photograph women as they are ascending escalators, sitting on hills or even simply standing on a train or in a shop. What do we know about the perpetrators of upskirting and how can they be identified and challenged? This operational perspective will share the experience of the British Transport Police in tackling upskirting along with other forms of assault.
Det. Insp. Ashley Cooper, ViSOR Unit, British Transport Police, UK
Session Theme: Training & Operational Mindset 
Operational Angle 8: Policing & Security Operative Psychology: training to detect
This operational perspective will focus on the Belgian Integrated Police's behavioural detection programme; its history and structure, selection of trainers, training approach and course content (specifically addressing how they ensure objectivity and prevent discrimination on grounds of ethnicity, gender or age).
Bart Cappaert, Project Manager Behaviour Detection Programme, Federal Judicial Police, Belgium 
Security Perspective 4: Human profiling: an intelligence-based profiling technique
Speaker Invited
Operational Angle 9: Teaching Security Awareness to Non-Security Staff: human trafficking in the crosshairs of the hospitality industry 

How do we get security buy-in from personnel whose primary role is customer service or safety? One of the criminal activities most identifiable within the transportation and hospitality industries is that of human trafficking; hotel receptionists and flight attendants alike are client-facing staff being trained to identify victims of trafficking and the traffickers themselves, whilst room cleaners and taxi drivers are also being encouraged to report unusual activity. HR departments are, likewise, being instructed to identify those employees potentially engaged in modern slavery. This presentation will look at one hotel chain's approach to engaging their staff as behavioural analysts.
Paul Betley, Director of Security EMEA, Hilton, UK
Session Theme: Concluding Thoughts
Conference Takeaways: what is going to change on Monday morning?
We want to ensure that you have some positive takeaways – action points – so that you can use the experience and knowledge gained at Behavioural Analysis 2020 to transform or, at the very least, initiate change within your organisations. This interactive session will help delegates depart with ideas as to what they are going to do first thing Monday morning!
Philip Baum, Managing Director, Green Light Ltd, Editor, Aviation Security International & Visiting Professor, Aviation Security, Coventry University, UK
BEHAVIOURAL ANALYSIS 2019
MALL OF AMERICA, MINNEAPOLIS, USA 
DAY ONE: TUESDAY 21st MAY 2019
KEYNOTE: BEHAVIOURAL ANALYSIS FEDERAL BUREAU OF INVESTIGATION
Lessons Learned from Recent Terrorist Attacks, Karie Gibson, Supervisory Special Agent, Behavioral Analysis Unit, Federal Bureau of Investigation, USA
SESSION 1: BEHAVIOURAL ANALYSIS IN THE SPOTLIGHT
Understanding the Strengths and Weaknesses of Behaviour Detection: past failures and future potential, Dr Sarah Knight, Principal Psychologist, Defence Science and Technology Laboratory, UK
Perceptions Uncovered: the science of non-verbal communication, more than 60 years of research for security practitioners, Vincent Denault, Co-director, Centre for Studies in Nonverbal Communication Sciences and Lecturer, Department of Communication, Université de Montréal, Canada
Myth-busting: dispelling fake news, Louise Jupe, Portsmouth University, UK
SESSION 2: INDUSTRY EXPERIENCE
Sports Stadium Security, Billy Langenstein, Director Security Services and Investigation, National Football League (NFL), USA
Securing Places of Worship, Michael Masters, National Director & CEO, Secure Community Network, USA
Hotel Security, Mark Walker, Senior Manager, Global Security Training, Marriott International Inc., USA
SESSION 3: XENOPHOBIA
Xenophobia & Extremist Ideology: an analysis of recent attacks and the behaviours of the perpetrators, Joanna Mendelson, Senior Investigative Researcher & Director of Special Projects, Center on Extremism, Anti-Defamation League, USA
Pittsburgh: a reflection on the 'Tree of Life' attack of October 2018, Michael Masters, National Director & CEO, Secure Community Network, USA
SESSION 4: QUESTIONING BEHAVIOURAL ANALYSIS
The Mall of America: our hosts perspective, Ashly Helser, Security Special Operations Captain, Mall of America, USA
SESSION 5: SUICIDAL TERRORISM
Suicide Bomber Intervention: when time is not on your side, Michael Rozin, President, Rozin Security Consulting LLC, USA
Case Study: Stade de France, 13 November 2015
Day 2: WEDNESDAY 22nd MAY 2019
SESSION 6: AVIATION SECURITY
Operational Angle 5: Behavioural Analysis within the US Transportation System, Michael Silata, Specialized Screening Program Branch Chief, Transportation Security Administration, USA
Gatwick Airport: challenges in, and the successes of, implementing behavioural analysis in the UK, Andy Palmer, Border Security Manager, Gatwick Airport, UK
Israeli Profiling: new challenges in aviation security require an old approach, Roni Tidhar, Head of International Consulting Services, Israel Airports Authority, Israel
Transportation Screening Personnel: coping with increased cognitive load, Amir Neeman, Founder & Principal, Amir Neeman Consulting, USA
SESSION 7: QUESTIONING TECHNIQUES AND DECEPTION INDICATORS
The Art of Questioning: developing rapport, effective strategies and countering resistance, Dr. Christian Meissner, Professor of Psychology, Iowa State University, USA
New methods for training in deception detection: Advantages of Game-Based Learning, Prof. Norah Dunbar, Department of Communication, University of California Santa Barbara
Forensic Linguistics: warning signs in speech patterns, Frédéric Tomas, Univeristé de Paris 8, France
SESSION 8: SEXUAL ASSAULT AND SEXUALLY DEVIANT BEHAVIOUR
Contextual and Behavioural Risk Factors for Sexual Harassment and Assault in Public Venues, Zoë Peterson, Director of the Sexual Assault Research Initiative, Kinsey Institute, USA
SESSION 9: MENTAL HEALTH
Behavioural Indicators of Mental Health Issues, Karina Mesarosova, Aviation Psychologist and Managing Partner KM Flight Research & Training, Slovenia & Adjunct Professor at Embry-Riddle Aeronautical University, USA
Suicide Intervention: City of Malmo, Stefan Landenberg, Head of Unit, Culture Department, City of Malmö, Sweden
SESSION 10: THE COUNTERARGUMENT
Profiling and the Threat to Civil Liberties, Hugh Handeyside, Senior Staff Attorney, American Civil Liberties Union, USA
SESSION 11: HUMAN TRAFFICKING AND FLIGHT ATTENDANT ROLE IN AVIATION SECURITY
Human Trafficking; flight attendants observing behaviour, Nancy Rivard, President and Founder, Airline Ambassadors International, USA
Day 3: THURSDAY 23rd MAY 2019
SESSION 12: ARTIFICIAL INTELLIGENCE AND TECHNOLOGY'S ROLE IN BEHAVIOURAL ANALYSIS
Extremist Risk Assessment in the Workplace, Dr. Sagit Yehoshua, Criminologist, Israel
Automated Credibility Assessment: AI in border security, Prof. Aaron C. Elkins, Director, Artificial Intelligence Lab, San Diego State University, USA
CCTV: how can behavioural analysis techniques enhance surveillance operations, Prof. Craig Donald, Adjunct Associate Professor at Edith Cowan University, Perth, Australia
Behavioural Analysis: future applications of technology, Andrew Tatrai, University of Technology, Sydney, Australia
SESSION 13: MEGA EVENTS AND CROWDED PLACES
School Shootings: on scene behaviour of perpetrators, Kenneth Trump,  President, National School Safety and Security Services, USA
Joining the Dots: avoiding the silo mentality, Neville Hay, INTERPORT POLICE and Green Light Limited, UK
The Importance of Behavioural Analysis During an Actual Emergency, Andy Peloquin, Redrock Entertainment Services, USA
SESSION 14: CONCLUDING THOUGHTS
 What is going to change on Monday morning? Philip Baum, Managing Director, Green Light Ltd & Editor, Aviation Security International, UK & Visiting Professor, Aviation Security, Coventry University, UK
Afternoon Optional Programme: Security Tours Mall of America
BEHAVIOURAL ANALYSIS 2018  
PRINCIPALITY STADIUM, CARDIFF, 14 – 15 MARCH 2018
DAY ONE: WEDNESDAY 14TH MARCH 2018
KEYNOTE: BEHAVIOURAL ANALYSIS
Lessons Learned from Recent Terrorist Attacks
SESSION 1: BEHAVIOURAL ANALYSIS IN PRACTICE: INDUSTRY FOCUS
Places of Worship: communities protecting themselves – Michael Whine MBE, Community Security Trust, UK
Sporting Events: combating court-siding and gambling – Andrew Wolfe Murray, Partner, Theseus Partners, UK
Transport Security: human trafficking in focus – Sarah-Jane Prew, Wales Anti-Slavery Leadership Group, UK & Airline Ambassadors International, USA
SESSION 2: THE BIOLOGY OF FEAR & DECEPTION
Fight, Flight or, Perhaps, Freeze: anxiety isn't always what it seems – Louise Jupe, Department of Psychology, University of Portsmouth, UK
Case Study: The Impact of Integrating Real-time, Multichannel Behaviour Analysis and Elicitation/Engagement Strategies in
High-stake Contexts – Sorin Losnita, Romanian Intelligence Service, Romania, and Cliff Lansley, EIA Group, UK
SESSION 3: STEREOTYPING, PERCEPTION & RACIAL PROFILING
Understanding Intuitive Bias – Wim De Neys, CNRS & Université Paris Descartes, France
Good Looking People & the 'Halo Effect' – Ran Cohen, SDR® Academy, The Netherlands
Panel Discussion: Religious Sensitivities in Security Decision-Making
Moderated by: Philip Baum
Panel Members: Gurmel Singh, Secretary General, Sikh Council UK
Usama Hasan, Quilliam Foundation
Michael Whine MBE, Community Security Trust, UK
SESSION 4: ADDRESSING, BY UNDERSTANDING, SPECIFIC CRIMINAL & ANTI-SOCIAL ACTIVITY
Profile of the Fixated Threat in Action – David James, Theseus Partners, UK
Profile of Group Offenders – Dr Jessica Woodhams, University of Birmingham, UK
Profile of Frotteurs & Sexual Deviants – Dr Lynsey Gozna, University of Leicester, UK
Profile of a Cyber Criminal – Nadine Touzeau, Profiler, net-profiler, France
DAY 2: THURSDAY 15TH MARCH 2018
SESSION 5: POLICING PERSPECTIVES
Stop & Search: reasonable grounds? – Nick Glynn, Senior Programme Officer, Policing & Security Governance, Open Society Initiative for Europe, UK
Case Study: British Transport Police from concept to operation – Rae Jiggins, Polarm International Ltd., UK
Super Recognisers – Mick Neville, Super Recognisers International, UK
CASE STUDY:
Securing The O2 Arena
Paul Williams, Security Operations Manager, The O2, London, UK
SESSION 6: THE ROLE OF TECHNOLOGY
Intelligent CCTV: can the camera focus on unusual behaviour? – Simon Moore, Cardiff University, UK
Facial Thermographs: might heat spots identify negative intent? – Reyer Zwiggelaar, Aberystwyth University, UK
Layered Voice Analysis: the way we speak? – Amir Liberman, Nemesysco, Israel
SESSION 7: THE RESPONSE
The Art of Questioning: having THE conversation – Charlotte Hudson, Department of Psychology, University of Portsmouth, UK
Emergency Response: when you think the threat is real – Ofir Malka, CEO SafeZones, Germany
Insider Threat Response: identifying radicalisation in the workplace – Usama Hasan, Quilliam Foundation, UK
SESSION 8: MARAUDING FIREARMS ATTACKS & SUICIDAL TERRORISM
Marauding Firearms Attacks: not always by suicidal terrorists – Leeran Gold, Registered Psychologist, Promises Healthcare, Singapore
The Suicidal Terrorist: recruitment & training – Dr. Sagit Yehoshua, Criminologist, Israel
The Proof of the Pudding: attacks against aviation identified by behavioural analysis – Philip Baum, Managing Director, Green Light Ltd., UK
SESSIONS WERE CHAIRED BY:
Neville Hay, Brooklyn Associates, UK
Katharine Ng, OneCrew Limited, Hong Kong